About us
Expert guidance to protect you and your regulated business.
---
Welcome to our corner of the internet!
We're a friendly team of seasoned and successful compliance and risk experts, proudly based in the Isle of Man. Our highly qualified professionals can offer you the skills, knowledge, and connections to protect and grow you and your business.
Take the first step to more peace of mind today with a free, no obligation consultation.
Call 01624 820601 or click the button below.
"We appointed Impact in 2019 to provide Line 2 Compliance services and since then their experience and expertise has proven invaluable for our business. Skilled and always well prepared, Impact have provided much needed guidance and support to our staff while maintaining their integrity as an independent Compliance function.
Whether it be AML, GDPR, FACTA/CRS or simply general good governance, the staff at Impact are hugely knowledgeable. In addition to important procedural reviews, independent control testing and staff training, Impact assisted our business to improve our Fraud Management and Anti-bribery and Corruption controls and processes which is vital for any offshore investment business.
Always very quick to respond and are always helpful, it's nice working with a company whose employees take pride in what they do and are always pleasant! I would highly recommend their service!"
– General Manager, life insurance company
Meet Our Team
Jamie Sutton
Director
Jamie is no stranger to the board room, which has helped shape his commercial outlook and 'can do' approach. He's a vastly experienced professional, starting his career in financial services back in 1988, with in-depth experience in Life Assurance, Investments and more recently property.
A qualified private investigator, Jamie also holds a Masters Degree in Business Administration and a Level 7 Diploma in Strategy.
If Jamie manages to tear himself away from work, he loves nothing more than spending time with his family and watching his beloved football team. He loves to travel the world to follow his favourite sporting events, whilst also soaking up the local culture, whether an England cricket tour, boxing in Vegas or watching Liverpool football club.
"I love the challenge that compliance and risk brings versus the need for commerciality. Getting the balance right is a skill, and it is a hard one to master".
Nick Wait
Managing Director
Nick has over 35 years experience in UK and International Financial Services, with specialist skills in MLRO and compliance.
In 1994 Nick moved to the Isle of Man where his roles have included Operations Director, MLRO, Compliance Officer and Data Protection Officer.
Nick loves the world of compliance and the varied challenges it brings. He sees compliance roles as the 'customer champion', requiring a strong sense of ethical responsibility.
"It is not just about knowing the regulations, it is also about understanding people and behaviours"
When not working Nick enjoys walking his dogs, cricket umpiring and spending time with the family.
Teresa Blair
Compliance Consultant
Teresa joined Impact in October 2019, bringing with her almost 25 years' experience in the financial services industry on the Isle of Man.
She started her career with CMI in 1989 and her compliance journey in 2002 at Nedgroup Limited.
Teresa has held a number of senior compliance positions over the years and has gained extensive experience in regulatory requirements on a multi-jurisdictional basis.
Out of work Teresa loves to follow National Hunt Horse Racing.
Teresa likes to remind us all – "If you think compliance is expensive – try non-compliance." [Former US Deputy Attorney General Paul McNulty]
Claire Byrne
Compliance Consultant
Claire's career began in a Legal team back in 1999 and moved to Compliance in 2001. She has worked in large and small companies across all aspects of compliance and previous roles include Compliance Manager, DMLRO and Head of Compliance.
Claire likes identifying, analysing & implementing regulations to ensure compliance. She loves that the foundation of Compliance is protecting clients, employees and companies.
Benefit from Claire's wealth of experience in people management, monitoring, conduct of business and AML in the Life and Fund sectors.
When not working, Claire loves to spend time with her family, enjoying the beautiful Isle of Man, travelling and reading.
Rae Blair
Compliance Consultant
Rae has a wealth of experience in Financial Services built up over 29 years including Insurance, Fund Management, Trust, CSP and banking.
Rae also has a lot of experience in HR matters, in particular Isle of Man employment law.
Out of work Rae loves reading (she can't live without her kindle!), the gym, aquafit, cooking and spending time with family.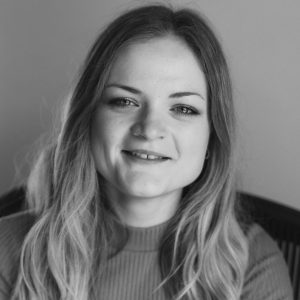 Lauren McKinley
Compliance Consultant
Lauren has multiple years' experience within Compliance after beginning her career within the Life Assurance sector, including extensive work surrounding FATCA/CRS implementation. After completing the ICA Advanced Certificate in Regulatory Compliance, she moved into the public sector as a Financial Intelligence Officer within the Financial Intelligence Unit.
During her three years there, Lauren took a specialist interest in Cryptocurrency and Virtual Assets and completed both the ICA International Diploma in Financial Crime and a Certified Cryptocurrency Investigators Course.
Outside of work, Lauren enjoys the gym, walking her dog and is a committee member of the Isle of Man Young Ramblers.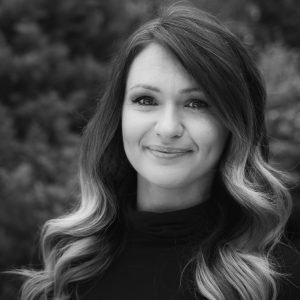 Clare Volante
Compliance Consultant
Clare has 17 years experience in Isle of Man Financial Services, with 11 years in the Compliance Arena in the Life and Fund sectors, fiduciary services cand designated businesses. Clare's specialist skills include a wide range of regulatory compliance, GDPR and AEOI.
Clare has held various roles including compliance technician and DMLRO.
Outside of work Clare enjoys travelling, walking and spending time with her family and friends.
Clare is analytical in her approach to compliance and her ethos is that "with compliance – the devil is in the detail".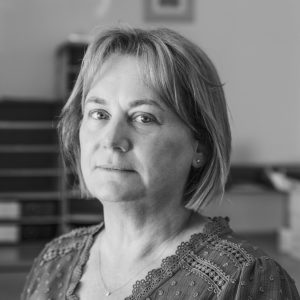 Juliet Oates
Compliance Consultant
Juliet has over 40 years of experience in Financial Services, both in London and the Isle of Man.
Working in compliance since 2011, she has a wide breadth of experience and past projects have included overseeing the implementation of the AML/CFT framework for new investments and leading on a successful implementation of GDPR framework.
Juliet loves making a positive impact, particularly around ensuring company growth is supported by strong compliance practices.
A quote she carries with her is "it takes less time to do things right, than to explain why you did it wrong."
When not working Juliet loves reading, yoga and crafting and looking after her 2 cats.